Window treatments are an essential addition to any interior space. Whether you are redecorating your home, or are preparing to move in to a brand new property, it is essential to choose window shades and window treatments that meet your needs for functionality and style. A company offering window treatments in Mt. Vernon can help you choose the right coverings for each window. Curtains are among the most popular window treatment styles that are available for today's homeowners. If you are shopping for new window treatments, here is what you need to know about curtains.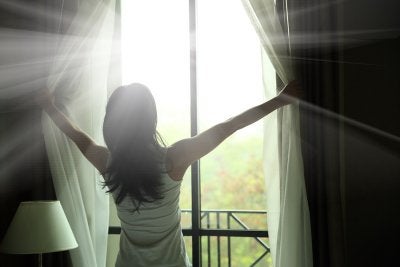 Choose a Texture
One of the most essential factors to consider when you are selecting curtains is the texture of your new window treatments. Curtains are available in a variety of fabrics, and each fabric has its own, unique texture profile. For example, a formal living room may be suited to a velvet curtain with a soft texture. If you are decorating a more casual space, you may want to select sheer linen or cotton curtains.
Evaluate Colors
Color is another essential factor to consider when you are choosing curtains. The color of your curtains will determine whether your window treatments draw the eye or blend into the background. To create window treatments that really stand out, you will want to choose curtains that are bolder shades of red, yellow, or blue. If you are seeking a more subtle statement, you can choose window treatments that are in shades of neutral.
Consider Patterns
A final factor to consider when you are shopping for curtains is whether or not you would prefer a fabric that features a pattern. Curtains with floral or other decorative patterns and motifs can add flair to any space. If you are decorating a space that has ornate or bold furniture, you may want to stick with solid colored curtains. A window treatment specialist can help you ensure that you choose new curtains that you will love for many years to come.