Luxury Vinyl Flooring
Luxury Vinyl Flooring for Mt. Vernon, NY Homeowners
Redi-Cut Carpets proudly offers luxury vinyl flooring products to Mt. Vernon, NY customers. As a family-owned and -operated company, we are committed to providing a personal touch with each transaction, and we've done so since 1971. Luxury vinyl floors are durable, stylish, and easy to install, making them ideal for homeowners looking to dramatically improve their home value and quality of life. We know our inventory backward and forward and are eager to explain the benefits of luxury vinyl floors to you and your family. Contact us or visit our showroom to see what we offer.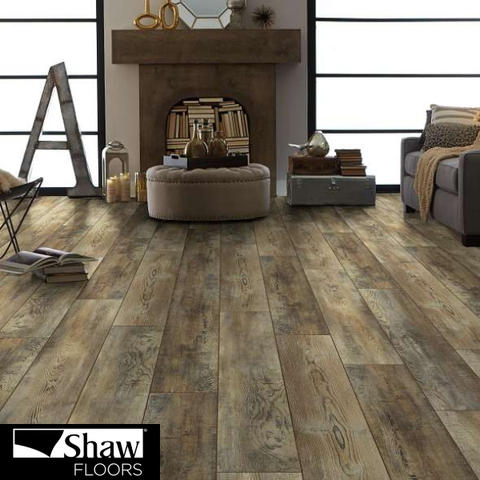 The Benefits of Choosing Luxury Vinyl
There are many benefits to choosing luxury vinyl floors for your home. Beyond its general durability and build quality, there are other undeniable advantages. For instance, if you opt for luxury vinyl floors, you can expect the following:
Affordability: Luxury vinyl is a cost-effective alternative to hardwood floors. It is made from an advanced type of vinyl called PVC that looks and feels like hardwood, but it is far more affordable than natural timber.
Resilience: PVC layers pressed together are extremely durable. For instance, it will not scratch easily, and the top coating protects against high traffic, running kids and toys, and pets.
Attractiveness: We provide gorgeous luxury vinyl flooring that that mimics the appearance of hardwood floors. You won't be able to tell the difference between luxury vinyl and hardwood.
Easy Maintenance: Luxury vinyl is easy to clean, making it a huge plus for busy homeowners. You clean spills with a soft cloth and vacuum or sweep routinely. That's it.
Straightforward Installation: We offer installation services on all our floor products. However, if you enjoy DIY projects, luxury vinyl flooring will be easy to install yourself.
Visit Our Showroom for a Wide Array of Flooring Products
If you've long considered giving your home a makeover, or you're constructing a new house, deciding on flooring is a major step. Fortunately, we make it easier. At Redi-Cut Carpets, we offer a range of products in addition to luxury vinyl floors. If you prefer hardwood floors, we've got you covered. We also specialize in carpet. No matter what you want, you can rely on our team to deliver the goods. Contact us today for more information.
Why Work With Us?
Family Owned & Operated Since 1971
Immediate Installation Available
You Will Work Directly With The Owners