If you are seeking a cozy and durable flooring solution for your home, you may want to consider installing new carpets . Brand new carpet will add to the appeal of your indoor space, and your new flooring near Mt. Vernon will add to the overall value of your home. As you are shopping for a carpet, it is important to choose your new carpeting materials wisely. Whether you will be incorporating rugs on your newly carpeted floors, or are choosing carpets for a bedroom space, it is important to select flooring that matches your overall lifestyle and preferences. To help you navigate the many carpet options that are available, here is a guide to shopping for new carpet.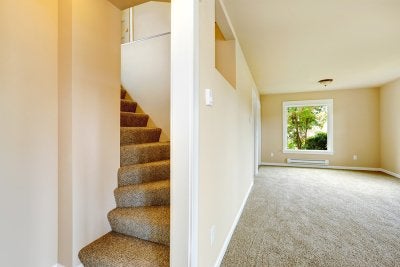 Consider Durability
One of the most important factors to consider when you are shopping for new carpet is durability. The durability of a carpet is directly related to the type of fiber that is used in the carpet's weave. A carpet with a very densely woven fiber will be highly durable to foot traffic. By contrast, a looser weave will have less durability, but will be softer on your feet.
Evaluate Stain Resistance
Carpet stains are dreaded by any homeowner who chooses carpeted floors. Fortunately, you can help prevent stains by selecting a new carpet that has highly rated stain resistance properties. For example, polyester carpets offer very good stain resistance. During your carpet installation, you may also ask your technician about the possibility of applying a whole carpet stain treatment.
Choose Your Style
A final factor to consider when you are shopping for carpet is the color and style of your new floor. Your carpets can be used to make a beautiful addition to your interior space. As you are shopping for carpets, you should be sure to look for a color and style that matches with your décor. By choosing a carpet that meets your needs for durability and style, you are sure to be satisfied with your flooring installation.