Tips for Choosing the Best Carpet for You
There are many ways to treat your floor—you may enjoy the look of a small area rug in front of a doorway, or you may prefer vinyl flooring in your Westchester County home. Another option to consider is wall-to-wall carpeting. Continue reading to learn a few tips for choosing the best carpet for your home.
Consider Aesthetic Appeal
If you have meticulously planned the visual layout of your living space, you will need to take a few factors into consideration when you purchase a new carpet. Carpets are very versatile and available in a wide range of color choices, so consider how you want your floor to look in relation to your window treatments, furniture, and other preexisting elements in your living space. It is also important to note that different types of lighting will affect the way your carpet appears. Obtain color samples and lay them on the ground where your carpet will go before making your final decision, and check to see how the carpet looks at different times throughout the day and evening.
Pick a Comfortable Carpet
Choosing the right color for your carpet is not the only important factor—you should also take your comfort into consideration. Luxurious types of carpeting such as Saxony and plush are appropriate for bedrooms and living rooms that do not see excessive amounts of traffic. These types of carpets are able to provide maximum comfort because of their pile, which is thick and tightly twisted. Frieze carpets, on the other hand, can provide a great level of comfort while being easy to maintain.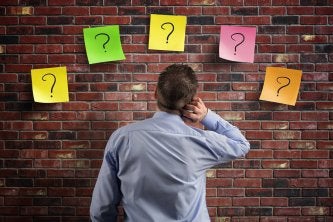 Keep Maintenance in Mind
Just as different types of flooring require different types of maintenance, various types of carpeting will require different types of care. For example, shag carpets tend to require more work to clean, so they may not be the best choice if you live with children or pets. Find out about the maintenance requirements of the carpet you are interested in to make sure that it will work well for your space.