Are you preparing to replace the flooring in your home? Having carpets in Mt. Vernon comes with many advantages. This type of flooring can provide beautiful aesthetics while also being comfortable and improving home safety for people of all ages. Keep reading to take a closer look at the benefits of carpets.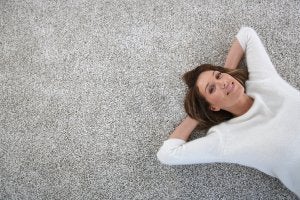 Aesthetics
Carpets allow for a substantial amount of artistic and creative freedom. They are available in countless different styles and colors, so you can mix and match to create your ideal visual environment for your living space. You can even coordinate your carpet with your window treatments and other home design elements. Whether you want your flooring to be a stunning focal point or fit into a neutral theme, carpeting affords you the creative freedom to make it happen.
Comfort
Waking up on a cold morning to step onto a cold wood or vinyl floor can sometimes be uncomfortable. Carpets, on the other hand, provide a soft and warm cushion under your feet. Children can enjoy rolling around and playing games comfortably on a carpeted floor. Carpeting also tends to be more comfortable to walk around or sit down on than other types of flooring.
Safety
One important benefit of carpet is the safety that it offers. Since carpet is more comfortable than other types of flooring, it stands to reason that it is also safer when it comes to tripping and falling. Falling down on a vinyl floor can hurt and cause painful injuries, especially for older individuals. Rambunctious children who like to run around tend to trip and fall as well, and it is a softer fall when they land on a carpet. In addition, carpets help to prevent accidents—unlike slippery wood or vinyl flooring, carpet provides grip and traction.