When you are constructing a new home, you likely want to choose materials that are durable, beautiful, and friendly to the environment. Wood flooring is a terrific option for your eco-friendly design needs. By installing this type of flooring, you will be making an investment in a material that has been sustainably harvested and produced. A company that specializes in wood floors serving Mt. Vernon will be able to answer all of your questions about the advantages of a wood or laminate flooring installation. To assist you with your flooring purchase, let's take a closer look at how wood flooring helps to preserve the environment.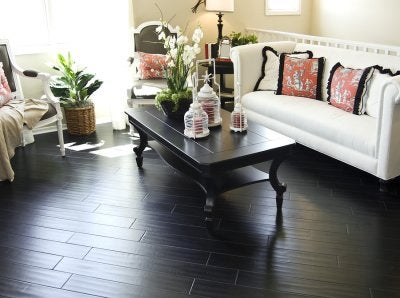 Wood Floors Are Carbon Neutral
Maintaining a balance of carbon is essential to the health and well being of the planet. When you purchase new hardwood floors, you can feel great knowing that your floors are made of an entirely carbon neutral material. Wood flooring is considered carbon neutral because it does not generate any additional carbon during its growth or production.
Wood Flooring Can Be Recycled
As you are planning a new flooring installation, it is a great idea to think ahead to how long your new floors will last, and what you might want to do with your floors once they have reached the end of their lifespan. With new wood floors, you can rest assured that your floors are made out of fully recyclable material. Along with being recycled, wood floors can also be transformed into a renewable fuel source.
Wood Flooring Is Extremely Long Lasting
One of the terrific benefits of wood flooring is that this type of flooring is incredibly long lasting. Unlike a carpet or laminate flooring installation, which will last for a few decades, your new wood floors will remain in terrific condition for a century or more. By providing you with long lasting quality, wood floors are a fantastic investment for your home. To learn more about the top reasons to install wood floors, be sure to contact a flooring company near you.