Window treatments can be used to add the finishing touches to a newly decorated room. Along with enhancing a room with style and appeal, window treatments such as curtains can also be used to provide shade and energy efficiency for your home. When you are shopping for window treatments, you will have the option of purchasing blinds or shades. A company offering curtains near Westchester County can provide you with a range of terrific window treatment ideas for your home. If you are planning a window treatment installation, here are some tips for choosing between blinds or shades.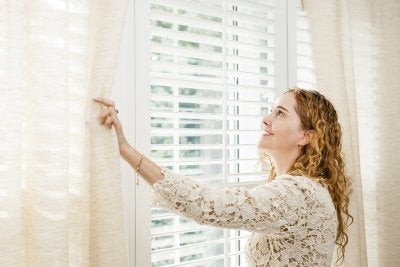 The Benefits of Blinds
As you are seeking new curtains for your home, you will have many different types of blinds to choose from. Blinds can offer many benefits for your home. For example, blinds are very functional and will be sure to stand up to many years of use. In addition, you can choose blinds that are made from earth conscious materials, such as bamboo. Finally, blinds offer the advantage of being a budget-friendly choice for your home.
The Benefits of Shades
When you are shopping for window treatments for your home, you may also want to consider installing shades. Unlike blinds, which are composed of individual slats, shades offer a full panel of coverage over a window. If you are concerned about shade and energy efficiency in your home, an insulated shade installation may be a good choice for you. Shades can also be used to complement your existing design scheme.
Making the Choice
Ultimately, making the choice between blinds and shades will be up to you. When you purchase blinds, you will be making an investment in a durable window treatment style that will last for many years. Shades are also very long lasting, and can be constructed from luxurious materials that will infuse your room with style. A window treatment showroom in your area can provide you with more information about whether blinds or shades may be the best fit for your needs.