If you have decided that your home is ready for a new carpet installation, it is time to start shopping for carpets near Westchester County . With an assortment of carpet styles and colors to choose from, selecting new carpet for your home can feel like a major project. Fortunately, a company offering area rugs and carpets in your local area will be able to walk you through every step of choosing and installing new carpeting in your home. For assistance with your carpet installation, here are some questions that you may want to ask when you are shopping for new carpets.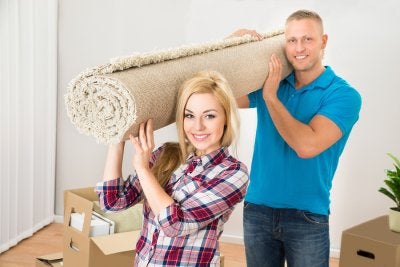 What Are the Different Types of Carpet Fibers?
As you are shopping for new carpets , you will have a wide variety of carpet fibers to choose from. Once you arrive at the carpet showroom, you may want to ask your sales staff about the different types of carpet fibers that are available to you. While wool carpet is an extremely luxurious type of carpet, carpets made from polyester or nylon fibers may also be a perfect fit for your home.
What Are My Stain Resistance Options?
Since carpets are made from porous materials, these types of floors can be susceptible to spills and stains. To ensure that your carpets last for many years without visible stains, you may want to ask about the stain resistance options that are available to you. With solution dyed polyester carpets, for example, your new carpet installation will be naturally resistant to stains.
What Is the Best Carpet Style for My Home?
Along with practical considerations, such as fibers and stain resistance, you will also want to make sure that your new carpets match the overall look and style of your home. As you are shopping for carpets, you may want to ask about how you can match your carpets to your room space, furnishing, and other elements of your home. By making a smart style choice, you will be able to enjoy your carpets throughout the years and seasons.