Choose a Carpet that Fits Your Lifestyle
Before you start carpet shopping, take some time to think about your household and lifestyle. If you have pets or young children, you'll want to find a carpet that is easy to clean, resists stains or hides stains, and can handle heavy foot traffic. If the room that you're carpeting gets a lot of natural light, you may want to choose a carpet in neutral colors, so you won't have to worry about the color fading due to sunlight. If you're carpeting a room with doors that lead to the yard or garage, you'll want carpet in a darker color that won't show mud, dirt, or grease stains, and that is easy to clean.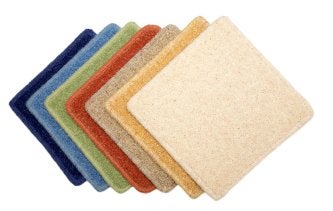 Integrate a Carpet Into Your Existing Home Décor
Instead of building your home décor around your carpet, choose carpeting that will seamlessly integrate into your existing home décor. If you're choosing carpet for a room that is decorated in a soft, neutral color palette, you can find a carpet that echoes that color scheme. You also have the freedom to make the carpet the centerpiece of the room, and choose one that is a more bold color or pattern. If you're carpeting a smaller room, or one that already has a busy aesthetic, you'll want to choose carpet in a muted color and simple design.
Opt For High-Quality Carpeting, Even on a Budget
Your carpet should last a lifetime if you afford it the right care and maintenance. Even if you're shopping on a budget, you should opt for the highest quality carpet that you can afford. High-quality carpets will last longer, and can withstand more wear and tear. A more expensive carpet can provide comfort and elegance for years.