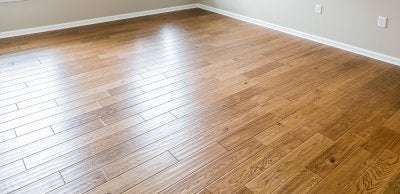 Whether you are building a new home, or renovating an existing space, it is important to choose new flooring that meets your needs for both durability and style. Some of the most popular options for flooring near Westchester County include hardwood and laminate flooring styles. With hardwood floors, you will add incredible elegance and sophistication to your home's interior spaces. A laminate flooring installation, by contrast, offers the look and feel of wood, with very little maintenance. Here is a look at some handy tips to help you select between hardwood and laminate flooring.
Budget
When you are choosing between hardwood and laminate flooring , it is important to consider your budget. On average, laminate flooring can be up to 50 percent less expensive than a new hardwood flooring installation. Laminate flooring is highly affordable due to its unique, composite construction. Hardwood flooring, by contrast, may require a larger flooring budget. With the exceptional durability of hardwood, a new hardwood flooring installation can be seen as a wise investment for your home.
Durability
Durability is another important factor to consider when you are selecting between hardwood and laminate flooring. When you are considering the durability of each material, you should make sure to evaluate the foot travel and overall wear that will occur in your household. Laminate flooring is very durable, and can withstand heavy traffic. With the right care and conditioning, hardwood flooring can also remain in beautiful condition for the long term.
Repair
If you are seeking a flooring material that will be easy to repair over the years, you may want to select new hardwood floors. Since laminate flooring is composed of individual pieces that are fused into place, it can be tricky to remove and replace a damaged area of a laminate floor. Hardwood flooring, however, can be easily repaired by a trained professional. With all of these factors in mind, you will be ready to choose the best new flooring for your household.